Getting In Touch
If you are interested in coming to stay at The Poplars then we recommend that your first contact would be to call Dan and have a chat. We pride ourselves on being able to provide you the best experience possible and we believe that building a relationship with our guests is the best way to do that.
07980 932974
01531 650212
Our address (for returning booking forms, booking in grocery deliveries or simply sending us flowers) is:
The Poplars
Bromsberrow Heath
Ledbury
HR8 1QY
If you want to send us an e-mail then please use the form opposite. We don't store any of your information online and we certainly don't share your details with any third parties.
We also won't pester you with marketing e-mails or anything equally annoying. For full details read our Privacy Policy and our Terms of Use.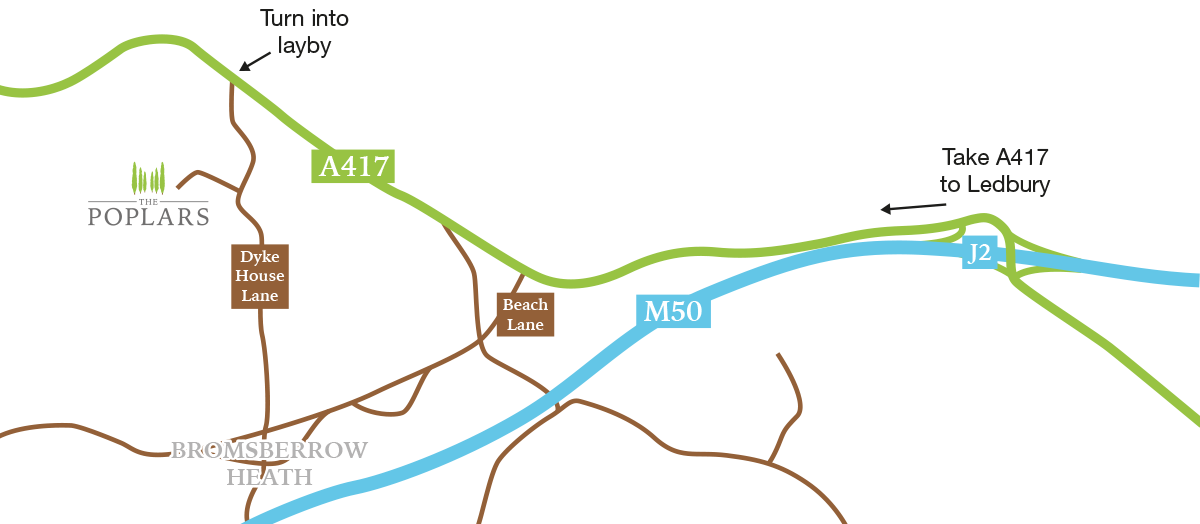 Travel
Access to The Poplars is from the A417. We are just 1.5 miles from Junction 2 of the M50.
IMPORTANT: If coming by coach, use these directions.
The nearest train stations are Ledbury (4 miles) and Gloucester (14 miles).